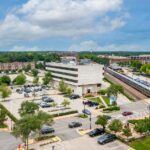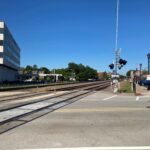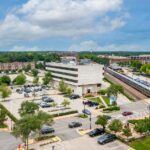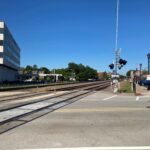 Lot Number:

092122

Address:

50 N Brockway St, Palatine, Illinois 60067, USA

Type of Offering:

N/A

Carriers and Leases:

N/A

Auction Structure:

Without Reserve

Bidding to Commence At:

N/A

Earnest Money:

N/A

Buyer Premium:

N/A
50 N Brockway St, Palatine, Illinois 60067, USA
Auction Details
Lot Number: #092122
Bidding to Commence At: N/A
Cell At Auction LLC, DBA Wireless Bridge Partners, LLC has been retained by Urban Associates, LLC to market and request proposals from carriers to deploy cellular antenna on this office building located in the heart of downtown Palatine, IL.  
Located at 50 N Brockway St, Palatine, Illinois  60067, this Five Story, 41,343 Square foot building is Located directly across from the Palatine Metra Train Station.
According to Bud Blinick, President of Wireless Bridge Partners LLC, mid -rise office buildings have become a primary resource for carriers to deploy cellular antenna.   The structures are perfectly built to accommodate this technology and property owners welcome the additional revenue.
Per Bob Qualkinbush, Principal of Urban Associates, "We have several carriers deployed on our other properties and have always found them to be great tenants.   We retained the services of Wireless Bridge Partners for their knowledge of the marketplace and provide us with the best opportunity to attract carriers".
For more information, please visit our website at www.cellatauction.com
Instructions
Bidder Packet
Thank you for your interest regarding this cell tower/antenna. If you are interested in bidding on this asset and require more information, click on the tab labeled "Bidder Packet". If you have questions regarding the due diligence either call Bud Blinick at 847-977-2314 or email Bud at budb@cellatauction.com.
Subscribe
Cell at Auction
We have recently migrated our site and you will need to reset your password before you can log in again.