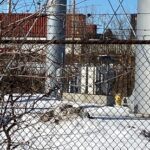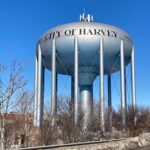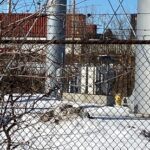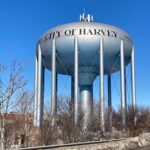 Lot Number:

42321

Address:

16050 Center Avenue, Harvey, IL, USA

Type of Offering:

N/A

Carriers and Leases:

T-Mobile

Auction Structure:

With Reserve

Bidding to Commence At:

N/A

Earnest Money:

N/A

Buyer Premium:

N/A
For auction related issues, please contact:
16050 Center Avenue, Harvey, IL, USA
Auction Details
Lot Number: #42321
Bidding to Commence At: N/A
Auction Date: April 23, 2021
Auction Time: 2:00 am CST
CLOSED:  Cell At Auction LLC is pleased to offer the opportunity to acquire a 50-year easement of a T-Mobile Water Tower site lease in Harvey, IL The tower is city owned and operational. The original site lease was entered with Voicestream in May 2004 and commenced in February 2005. The initial term was for 5 years at $1,200 per month. There are five (5) additional five-year renewal terms with an increase of 15% per term. There is no ROFR (right of first renewal). The tower is located approximately 1 mile from a newly (in-construction) 855,000-square-foot Amazon facility which is at the intersection of I-294 and RT. 6 (159th street). Offers should be submitted in the form of a Letter of Intent and request that offers include marketing rights with a revenue share model. Harvey is a city south of Chicago in Cook County, Illinois, United States
These are some particulars:
Sealed Bid Deadline: April 23, 2021
Current Annual Rent: $21,900.60
Location: 16050 Center Road, Harvey, IL 60426
Burton Blinick, Licensed Illinois Real Estate Managing Broker and Auctioneer
Instructions
Bidder Packet
Thank you for your interest regarding this cell tower/antenna. If you are interested in bidding on this asset and require more information, click on the tab labeled "Bidder Packet". If you have questions regarding the due diligence either call Bud Blinick at 847-977-2314 or email Bud at budb@cellatauction.com.
Subscribe
Cell at Auction
We have recently migrated our site and you will need to reset your password before you can log in again.