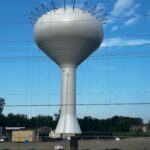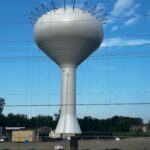 Lot Number:

N/A

Address:

12421 Archer Avenue, Lemont, IL, USA

Type of Offering:

N/A

Carriers and Leases:

N/A

Auction Structure:

Without Reserve

Bidding to Commence At:

N/A

Earnest Money:

N/A

Buyer Premium:

N/A
For auction related issues, please contact:
12421 Archer Avenue, Lemont, IL, USA
Auction Details
Lot Number: #
Bidding to Commence At: N/A
Cell At Auction, LLC D/B/A Wireless Bridge Partners, LLC has been retained by the Village of Lemont, IL to market and request proposals from carriers to deploy cellular antenna on this soon to be constructed water tower.   Village Administrator George Schafer said the Village has secured property near Archer Avenue and Derby Road for a public works location, including a new water tower, salt storage and other public works related needs.
A new water tower will be built in Lemont to help meet current water demands and serve future growth, Village officials stated.   At a recent meeting, the Village Board approved the issuance of $7.2 million in general oblicagion bonds to support water infrastructure projects.   
According to Bud Blinick, President of Wireless Bridge  Partners, LLC, water towers have become a primary resource for carriers to deply cellular antenna.   The structures are perfectly built to accomodate this technology and municipalities benefit from the welcome rent.   Cell At Auction, LLC had previously represented the Village of Lemont in the auction of T-Mobile site easements on their other water towers.   For a site plan please visit our website.
Instructions
Bidder Packet
Thank you for your interest regarding this cell tower/antenna. If you are interested in bidding on this asset and require more information, click on the tab labeled "Bidder Packet". If you have questions regarding the due diligence either call Bud Blinick at 847-977-2314 or email Bud at budb@cellatauction.com.
Subscribe
Cell at Auction
We have recently migrated our site and you will need to reset your password before you can log in again.