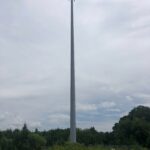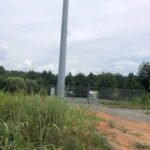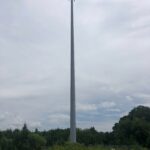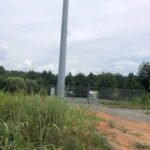 Lot Number:

092322

Address:

8499 Renee Ford Road, Stanfield, NC, USA

Type of Offering:

Sealed Bid Auction of a 99-year site American Tower easement

Carriers and Leases:

Verizon

Auction Structure:

With Reserve

Bidding to Commence At:

N/A

Earnest Money:

N/A

Buyer Premium:

N/A
8499 Renee Ford Road, Stanfield, NC, USA
Auction Details
Lot Number: #092322
Bidding to Commence At: N/A
Auction Date: September 23, 2022
Auction Time: CST
CLOSED:  Cell At Auction LLC is pleased to offer the opportunity to acquire a 99 year American Tower site lease easement in Stanfield, NC.  The site lease was initially started in 2014 for five years at $1,000 per month.  There are five (5) additional five year renewal options.  The increase is 10% each renewal term.  The annual rent is due to be increased in 2024 to $14,520.  There is a Right of First Refusal.  Verizon is the current tenant on the tower.   Offers should be submitted in the form of an executable letter of intent .  There will be no mortgage on the property.  Stanfield is a town in Stanley County, North Carolina.
Sealed Bid Deadline:   September 23, 2023   Current Annual rent:   $13,200       
Burton Blinick licensed Real Estate Managing Broker and Auctioneer in Cooperation with Gordon J. Greene, CCIM Licensed North Carolina Broker.   
Instructions
Bidder Packet
Thank you for your interest regarding this cell tower/antenna. If you are interested in bidding on this asset and require more information, click on the tab labeled "Bidder Packet". If you have questions regarding the due diligence either call Bud Blinick at 847-977-2314 or email Bud at budb@cellatauction.com.
Subscribe
Cell at Auction
We have recently migrated our site and you will need to reset your password before you can log in again.