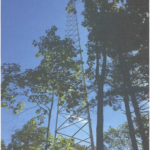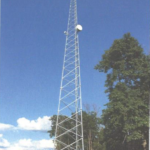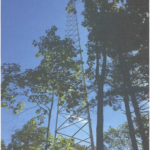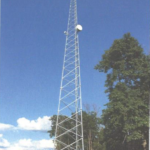 Lot Number:

070821

Address:

482 Englesville Road, Boyertown, PA, USA

Type of Offering:

Sealed Bid sale of three 199' Lattice Towers in Eastern PA

Carriers and Leases:

Three Lattice Towers for sale via sealed bid

Auction Structure:

With Reserve

Bidding to Commence At:

N/A

Earnest Money:

N/A

Buyer Premium:

N/A
For auction related issues, please contact:
482 Englesville Road, Boyertown, PA, USA
Auction Details
Lot Number: #070821
Bidding to Commence At: N/A
Auction Date: July 8, 2021
Auction Time: 2:00 pm CST
CLOSED:  Cell At Auction LLC is pleased to offer at sealed bid auction the opportunity to purchase three 199′ lattice towers already built and ready for carrier installation.   These towers were originally built 5-6 years ago with the intent to have Limitless Wireless as anchor tenant.  Two antenna installations were installed prior to Limitless Wireless filing for bankruptcy.   All three towers are on ground site leases and the ownership is current on payments.   An agreement (First Amendment) has been exeucted on the Boyerstown ground lease providing for one-half rent payments until the installation of the first carrier.   The seller has been making payments equal to 1/2 of the current rent on the Sunbury and Middletown, PA ground leases and as a condition to closing will make these two landlords whole and paid in full.  The towers are located in Sunbury, Boyertown and Middletown, PA.  Tower heights are 199′.  Offers must be presented in the form of an executable Letter of Intent.   There are no ROFR's.  Please refer to the individual ground leases for payment and terms of the lease that are provided in the due diligence section of our website.   Offers may include the purchase of one, two or all three towers.  
These are some of the particulars:  Sealed Bid Deadline, July 8, 2021.   Locations:  482 Englesville Rd., Boyertown, 309 East Market Rd., Middleburg and 668 Edison Heights Rd, Sunbury, PA.   Burton "Bud Binick" licensed Illinois Managing Broker in cooperation with Gordon J. Greene, Licensed PA Real Estate Broker and Auctioneer.  
Instructions
Bidder Packet
Thank you for your interest regarding this cell tower/antenna. If you are interested in bidding on this asset and require more information, click on the tab labeled "Bidder Packet". If you have questions regarding the due diligence either call Bud Blinick at 847-977-2314 or email Bud at budb@cellatauction.com.
Subscribe
Cell at Auction
We have recently migrated our site and you will need to reset your password before you can log in again.