Tower and Lease Listings
Browse for Auctions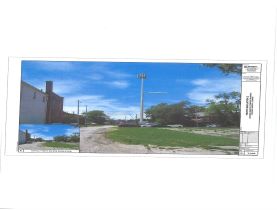 Lot: 31920
Type of Asset: Vertical Bridge 50 Year Easement
Carriers: T-Mobile
Date of Auction: 05-07-2020
Auction Time: 12:00 pm CST
1510 Otto Blvd, Chicago Heights, IL, USA
Contacts: Bud Blinick 847-977-2314
CLOSED: Cell At Auction LLC is pleased to offer the opportunity to acquire a 50-year easement of newly executed site lease agreement with Vertical Bridge. The 105 'Monopole tower is scheduled for final installation in June 2020 with T-Mobile as the anchor tenant. The original lease term was for five (5) years with nine (9) additional five (5) year renewal options. The initial rent $21,600 annually, paid monthly. The rent will increase by one and one-half (1 ½ %) over the rent paid the previous year. Beginning with the second carrier, tenant will pay landlord 30% of the second and each subsequent additional broadband carrier sublease or license fee as a revenue share fee. Vertical Bridge has the Right of First Refusal. The property is located in Chicago Heights, Cook County, Illinois.
All offers should be presented in the formal of an executable Letter of Intent.
These are some particulars:
Sealed Bid Deadline: May 7, 2020
Initial Annual Rent: $ 21,600
Location: 1510 Otto Blvd. Chicago Heights, Illinois 60411
Buyer's Premium: N/A
Burton Blinick, Licensed Illinois Real Estate Managing Broker and Auctioneer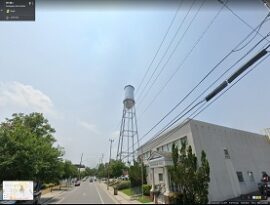 Lot: 22720
Type of Asset: 50 Year Easement
Carriers: Verizon Wireless
Date of Auction: 08-11-2020
Auction Time: 12:00 pm CST
119 S Lawrence St, Rockingham, NC, USA
Contacts: Bud Blinick 847-977-2314
CLOSED: Cell At Auction LLC is pleased to offer the opportunity to acquire a 50-year easement of newly executed Verizon Wireless site lease located on a city owned water tower. This is an active operational water tower. The lease was just entered into on November 15, 2019. The tower is located at 119 S. Lawrence Street, Rockingham, NC. The lease initial term is for five (5) years and there are four (4) successive five (5) year renewal terms. The initial rent is $1,950 per month and the annual rent increases are equal to 10% of the annual rental in effect during the last year of the immediately preceding 5-year term. Construction of the equipment installation commenced on June 17, 2020 and the scheduled final installation date is for late July 2020. There is a ROFR (right of first refusal). Rockingham is a city in Richmond County, North Carolina and is the county seat of Richmond County. All offers should be presented in the form of an executable Letter of Intent.
These are some particulars:
Sealed Bid Deadline: 08/11/2020
Current Annual Rent: $23,400
Location: 119 S. Lawrence Street, Rockingham, North Carolina 28379
Buyer's Premium: 6%
Burton Blinick, Licensed Illinois Real Estate Managing Broker and Auctioneer in Co-operation with Gordon Greene Licensed North Carolina Broker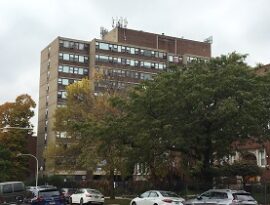 Lot: 1262001
Type of Asset: 50 Year Easement
Carriers: AT&T
Date of Auction: 01-26-2020
Auction Time: 12:00 pm CST
4624 South Ellis Avenue, Chicago, IL, USA
Contacts: Bud Blinick 847-977-2314
CLOSED: Cell At Auction LLC is pleased to offer the opportunity to acquire a 50-year easement of an AT&T structural lease agreement in Chicago, IL The original lease was executed in November 2013 by New Cingular Wireless PCS and a prior apartment building owner. The original lease term was for five (5) years with four (4) additional five (5) year renewal options. The initial rent was for $19,200 annually, paid monthly. The rent will increase by three percent (3%) over the rent paid over the previous year. Under the current terms the lease will expire in 2038 if all renewals are exercised. AT&T has the right to match the high bidders offer to purchase the rental stream offer. Special consideration will be given to offers that provide for a revenue share for additional wireless carriers. The property is located near the border of Hyde Park and Kenwood Historic neighborhoods. All offers should be presented in the formal of an executable Letter of Intent.
These are some particulars:
Sealed Bid Deadline: January 26, 2020
Current Annual Rent: $ 22,258
Location: 4624 S. Ellis, Chicago, IL
Buyer's Premium:
Burton Blinick, Licensed Illinois Real Estate Managing Broker and Auctioneer
Subscribe
Cell at Auction
We have recently migrated our site and you will need to reset your password before you can log in again.